Knowing when it is time to replace any exterior door is essential to the integrity of your home. Your front doors especially are areas to watch out for. They are the main entry doors for your home, even if you often come in through your garage. You should frequently and routinely check up on your doors if you have double doors or a wood door.
There are a few main categories of problems to watch for on a front door or side door for damage and ingress. Whether you find water or extra light coming through, problems are often easy to detect.
Draft
If your doors are warped, damaged, or improperly sealed, they can let in various things, but a draft is the most frequent. Having a door damaged in this way is like leaving it slightly open, which can cause a considerable amount of thermal transfer, heat moving between inside and out.
If you live in a very hot or cold area, this will become a huge, seasonal issue for your electric or gas bill. The average cost can skyrocket. Eventually it will be enough to cover the cost of installing new doors. In the opposite season, it can make your door jamb closed and be challenging to open. Having only one door leading out front can be a huge hassle, especially for young kids or elderly homeowners.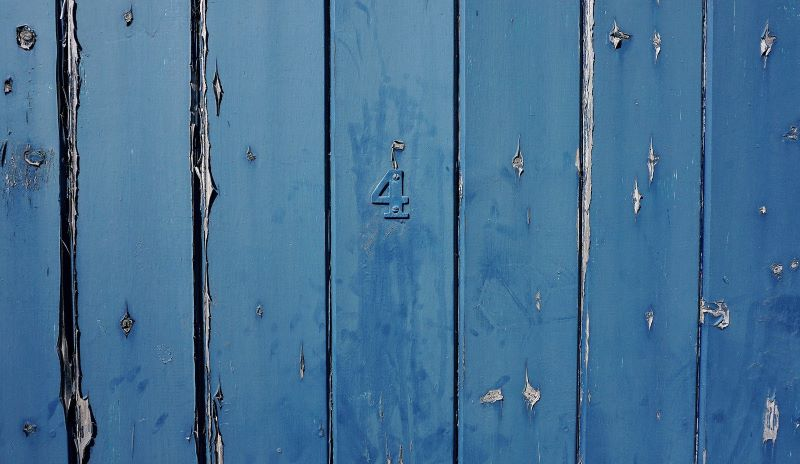 A rough opening like this can also be an area for pests to find their way into your home, making the final cost of repairs much steeper. Whether termites or raccoons, critters can use these access points to cause additional damage – especially if you have multiple doors in the same room.
How To Identify A Draft
If your house is cold even with the heat on or warm even with AC, one of the first things to check is the area around your door. Whether you're working with sliding or fixed doors, the area around the edge will be the best tell of a break or crack.
Feeling around the doorframe with the back of your hand is one of the most effective ways to check for air movement (surprisingly, the back of your hand is more sensitive for checking than your palm!).
You can also wet your finger or hand and hold it in front of the suspected areas. Whichever area where your hand gets cold is where the draft is. We do not recommend using a lighter for two reasons: guttering or moving flame happens even when not near a draft, and more importantly, because fire is Dangerous!
Aside from feeling around your door, checking for light coming through or water where it shouldn't be is also a great way to identify issues. Similarly, you can bet you've found your spot if you see cracks or critters like ants grouping in an area.
Moisture
If moisture develops on or inside your doors, you can have exponentially higher repair costs and even an increased door installation cost.
Glass French Doors
One of the most critical signs on French doors is moisture building between the panes. Almost all glass doors are built with a glass panel sandwiched in a set to make double or triple-paned glass. The layers are tightly sealed to ensure the glass is durable and can't be easily broken, but a tiny existing opening makes it easy for a worn glass door to get water between the two or three panes.
Once moisture gets in between the panes, it can become unsightly at best and, at worst, can begin to rot the frame and siding. Developing mold in this area is also a serious concern, and having water suspended in the panes will make the problem longer-lasting.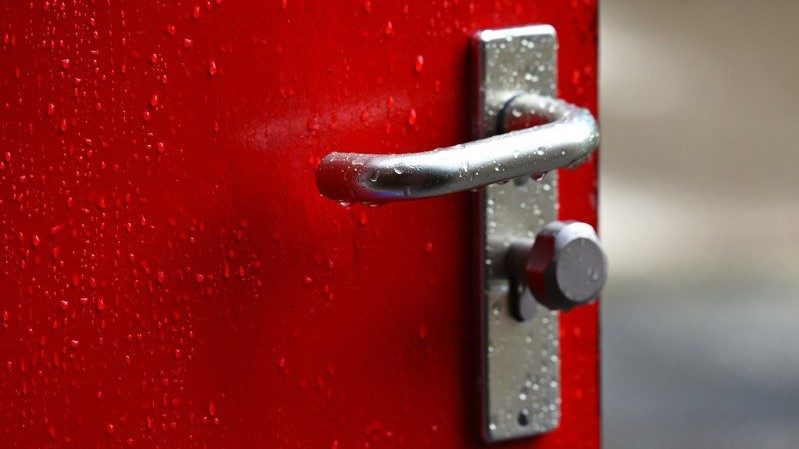 Wood Doors
For wood doors, having a drip cap and a suitable wood sealant up on the top and bottom edges, along with the outside surfaces, is what will protect our exit from the initial door installation. Entries that are appropriately sealed this way can last a decade, but as the sealant and drip cap get worn or replaced, the wood becomes more at risk of absorbing moisture.
Once a wooden door gets wet, it is at risk going forward. It can develop cracks, begin swelling, or bevel in or out, decreasing its durability and energy efficiency. Like a glass panel, it can start to mold and cause damage to other areas like the door jamb and frame.
Door Jamb And Interior
The water can damage the area around the door frame significantly if not caught early. Watching the door swing can be crucial. If it pulls or tilts away from its holdings, it can cause pressure on the siding and wall it's connected to. Checking the wall is also important as it can show molding, paint peeling, or weeping on small chunks.
This is an issue for interior and exterior doors, even though interior doors aren't as often exposed to the elements. Especially for bathrooms and any adjacent room, checking for moisture damage on each door and wall can prevent extensive issues.
Looks
The look of a door is one of the easiest ways to judge that you need to install a new one. If your door is dented from being kicked open or slammed shut over the years, if it has scratches from pets or pests, or if the sun and rain have worn the paint and decoration off, it's time for a new one. A door's looks cause financial and safety issues. Not only is the front door the main pull of curb appeal for new homebuyers, especially for front French doors, but a dinged-up door can also cause security and structural issues to your home.
If a door is in poor condition, it is much more susceptible to things like water damage and air pushing in and out of the building. But on a much simpler level, replacing an older existing door can make your home much more attractive and homey. It is always nice to have things look the way you want them, and removing a door that is past its prime is both better for your preference and better for your peace of mind.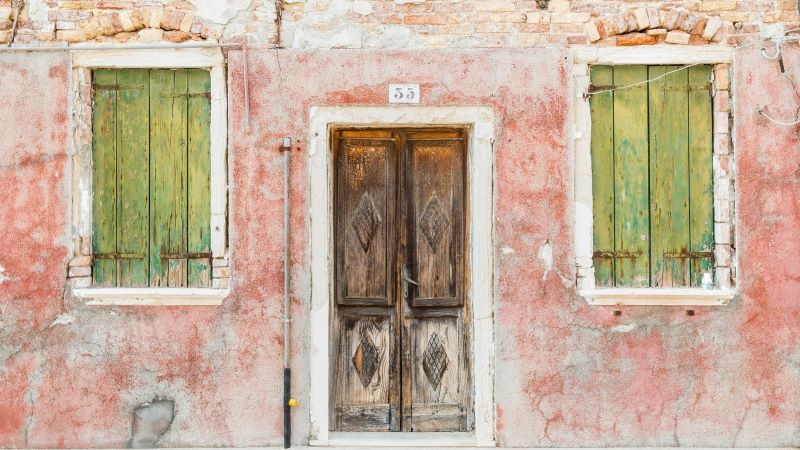 Age
After a certain amount of time, the materials of most doors aren't viable for your home anymore. Internal doors have a different set of standards than external doors due to weatherization, but if water or other irritants get into your interior French doors or wooden doors, it will be an issue.
Over time, they get worn or damaged enough to need replacing. The lifespan of doors varies widely depending on the material used and the climate you live in, as well as how they were installed initially. You can rely on the local pros to install exterior French doors to replace or revamp the front or patio doors and to know when it's time to replace them.
Get Expert Advice
Most homeowners are unaware of the amount and effect of different materials on and in their doors, so it is essential to consult professionals for any new construction. For how much does it cost to install, it can be good to compare quotes, but also to reach the information professionals give you and the amount of service they provide.
At HB Siding, we are intimately aware of your doors' needs here in the Treasure Valley in Idaho. You must have a full range of options with the information you need to pick a good choice for your needs that will still withstand the extreme cold and heat your door will go through in its lifetime.